March 11, 2011
The delivery of a licensed anti-virus as a service is getting increasingly popular for both end-users and ISP companies in the IT market of the Republic of Belarus.
Doctor Web, the Russian IT security vendor, announces the third deployment in a row of the Dr.Web AV-Desk Internet service in Belarus. AIRNET Internet Service Provider began providing Dr.Web Anti-virus service subscriptions to its subscribers.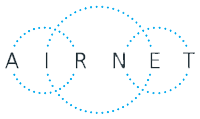 For AIRNET, a dynamically growing company that provides Internet access in Shklov, the deployment of the Internet service not only extends its range of services, but also contributes significantly to the information security of its subscribers.
Unfortunately, apart from being a source of relevant and useful information, the Internet represents a grave danger to its users—malicious programs can make one's blood boil and cause serious problems. But now, with the Dr.Web Anti-virus service, the provider's subscribers can leave behind all their worries about data safety and the stable performance of their PCs.
"Our company's priority is to shift gradually away from from just providing the basics trend and to constantly extend the range of services we offer. The Dr.Web Anti-virus service is new to the emerging market of Belarus. Having had a positive experience with Doctor Web products, we have chosen the Dr.Web AV-Desk Internet service to protect our subscribers. There were several factors that influenced our choice. Doctor Web is truly considered to be an industry leader, a fact that implies rich experience and, consequently, high-quality solutions and an attractive pricing policy, all of which cannot help but please those of our customers who are interested in the Dr.Web Anti-virus service. The deployment of Dr.Web AV-Desk has allowed us to offer our customers a ready-to-work product for configuring and monitoring the status of workstations and servers on the network", commented Dmitry Shapovalov, AIRNET's director, when asked about the deployment of the Dr.Web AV-Desk Internet service.
About the Dr.Web AV-Desk Internet service
Doctor Web was the first anti-virus vendor to offer an anti-virus as a service on the Russian market.
The deployment of Dr.Web AV-Desk lets a service provider's subscribers use the Dr.Web Anti-virus as a service: they can choose how long they want to subscribe, renew their subscriptions automatically, and that means, they can decide for themselves how much they want to spend on anti-virus security. Providing an anti-virus as a service ensures its instant delivery and easy subscription management for home users and business customers. The Dr.Web AV-Desk Internet service was created by Doctor Web in 2007. Today, the number of service providers delivering the Dr.Web AV-Desk service in different regions of Russia and also in the Ukraine, France, Spain, Netherlands, Mongolia, Kazakhstan, Kyrgyzstan, Bulgaria and Estonia exceeds 200. Following results shown by the service in 2007, Dr.Web AV-Desk was named the "best product offered as a service" by PC Magazine Russia. In September 2008, Dr.Web AV-Desk was awarded the Grand Gold Medal for "most original scientific and technical solution in communications technology" at the ITE Siberian Fair.
www.av-desk.com
network.drweb.com
About AIRNET
The company AIRNET was founded in early 2010 to provide wireless Internet access over Wi-Fi technology. The main thrust of the company's business is to combine all of the households in Shklov (and eventually the entire Shklov region) into a single information network as well as to provide fast wireless Internet access in the city and surrounding areas. The network is under construction at the moment, and connection will be made available in May 2011. Users will get a fast wireless Internet connection and the opportunity to freely exchange messages, play online games, send files to each other, and use the resources located on AIRNET's intranet servers.
Tell us what you think
To ask Doctor Web's site administration about a news item, enter @admin at the beginning of your comment. If your question is for the author of one of the comments, put @ before their names.
Other comments