Dr.Web Anti-theft unlock service on Doctor Web site updated
January 31, 2017
Russian anti-virus company Doctor Web has updated the unlock code service for its Dr.Web Anti-theft component. The update provides a number of upgrades that make the service more user-friendly.
Specifically, the service interface has been updated. Now it includes an illustration explaining how to enter the necessary information. The service page has also been optimised for various mobile browsers.
The email sent on the service's behalf have also been redesigned.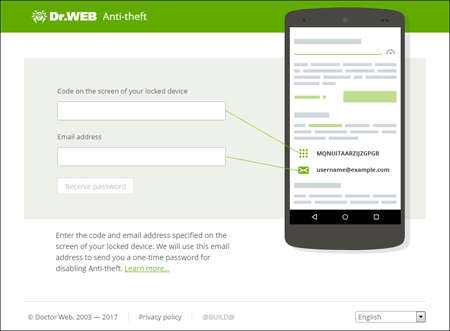 Your opinion counts
Sign in or register to comment on our news posts and take advantage of other benefits available to registered users. You will be awarded one Dr.Webling per comment. You can exchange your Dr.Weblings for gift certificates that can be used to purchase Dr.Web at a discount.
Other comments