Users report a new fake online anti-virus PotectYourPC located at the protectlab.net web-site. There are also mirrors, e.g. inet-guard.com.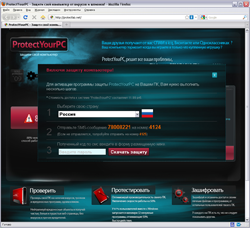 Tell us what you think
To ask Doctor Web's site administration about a news item, enter @admin at the beginning of your comment. If your question is for the author of one of the comments, put @ before their names.
Other comments