January 19, 2012
Doctor Web, the Russian IT security vendor, is pleased to announce that over four million Android Market users have already protected their mobile devices with free and paid Dr.Web for Android software versions. Moreover, the Light version of Dr.Web Anti-virus has risen to 2nd place in the rankings of free applications available through the online store.
Dr.Web Anti-virus is becoming increasingly popular among users of mobile devices running Android. This is directly related to the skyrocketing growth in the number of threats specifically created by hackers for this operating system. According to Doctor Web, the number of malicious programs for Android grew by 20 times in 2011 alone!
Currently, Dr.Web Anti-virus Light occupies 2nd place in the rankings of top free apps in the Russian segment of the Android Market, lagging only behind Skype, the most popular program there. An anti-virus ranking, compiled from ratings given by more than 40,000 people, is equal to 4.6 points.
Dr.Web Anti-virus, in turn, occupies 7th place in the overall rankings of paid applications, and 13th place on the bestseller list.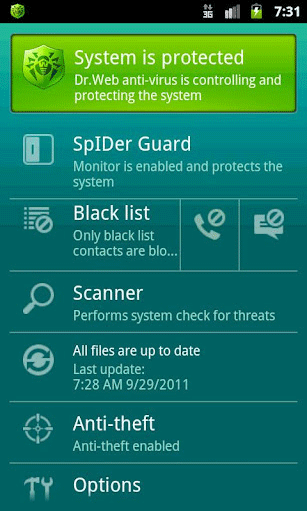 Notably the number of those using both Dr.Web for Android versions is growing with each passing day: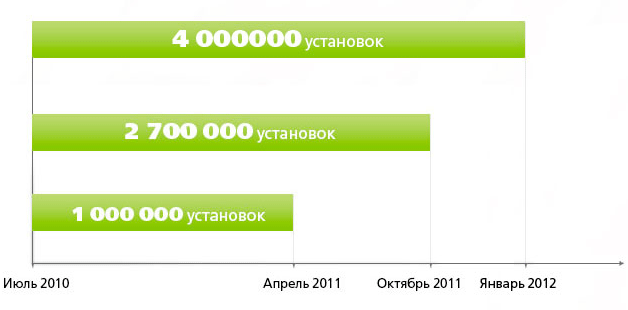 Dr.Web Anti-virus for Android is available for download from a whole number of websites:
Doctor Web site — users of Dr.Web personal and business products can take advantage of Dr.Web for Android Anti-Virus + Anti-Spam for free;
Amazon Appstore, etc.
Tell us what you think
To ask Doctor Web's site administration about a news item, enter @admin at the beginning of your comment. If your question is for the author of one of the comments, put @ before their names.
Other comments