January 31, 2017
Russian anti-virus company Doctor Web has updated the unlock code service for its Dr.Web Anti-theft component. The update provides a number of upgrades that make the service more user-friendly.
Specifically, the service interface has been updated. Now it includes an illustration explaining how to enter the necessary information. The service page has also been optimised for various mobile browsers.
The email sent on the service's behalf have also been redesigned.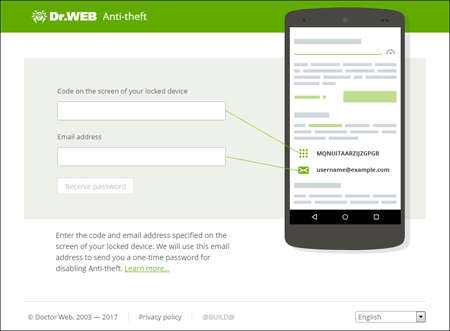 Tell us what you think
To ask Doctor Web's site administration about a news item, enter @admin at the beginning of your comment. If your question is for the author of one of the comments, put @ before their names.
Other comments