The page may not load correctly.
Doctor Web's August 2023 review of virus activity on mobile devices
September 27, 2023
According to detection statistics collected by Dr.Web for Android, in August 2023, adware trojans from the Android.MobiDash and Android.HiddenAds families were again among the most widespread Android malware. At the same time, the former were detected 72.23% more often, while the activity of the latter decreased by 8.87%, compared to the previous month.
The number of spyware trojans and ransomware malware detected on protected devices decreased by 13.88% and 18.14%, respectively. In addition, users encountered banking trojans 2.13% more often than in July.
In August, yet another malicious program was discovered on Google Play.
PRINCIPAL TRENDS IN AUGUST
A significant increase in Android.MobiDash adware trojan activity
A decrease in Android.HiddenAds adware trojan activity
A decrease in spyware- and ransomware-trojan activity
An increase in the number of banking malware attacks
According to statistics collected by Dr.Web for Android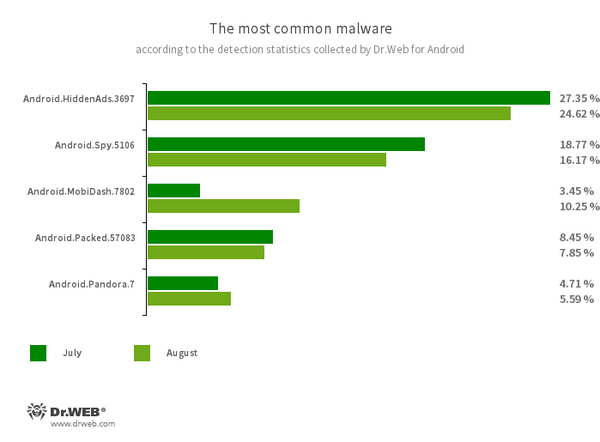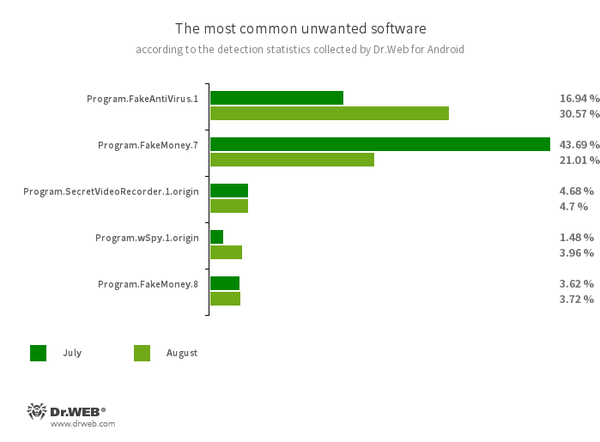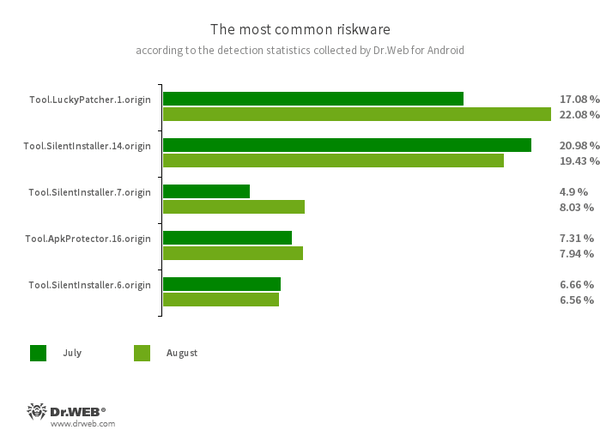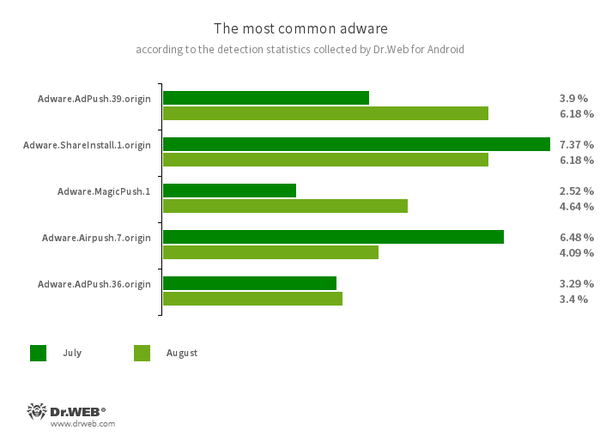 Threats on Google Play
In August, the Android.HiddenAds.3766 trojan application was detected on Google Play. It was distributed as image collection software called Exquisite Wallpaper Collection. However, its main functionality is to display unwanted ads. At the same time, Android.HiddenAds.3766 tries to hide from the user. To do so, the trojan replaces its icon located on the home screen with a transparent one and changes its name so that it is blank. In some cases, this malicious program may instead replace the icon with a copy of the Google Chrome browser icon. When the user taps on it, it will launch the browser itself instead of the trojan.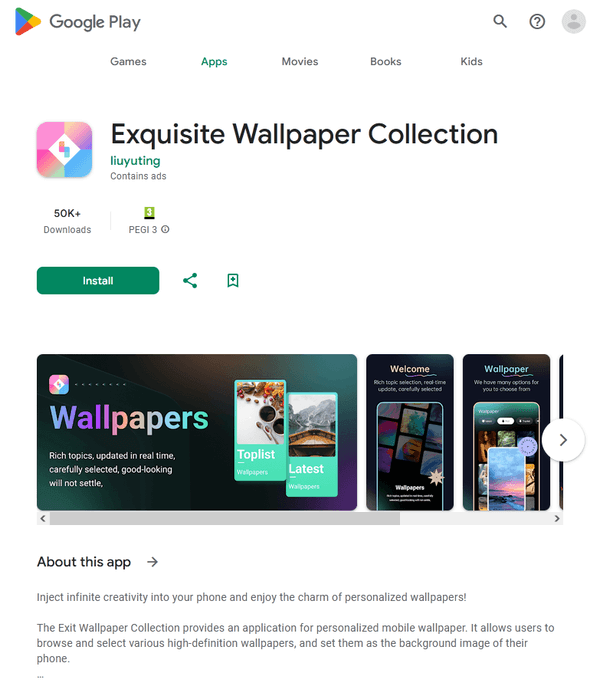 To protect your Android device from malware and unwanted programs, we recommend installing Dr.Web anti-virus products for Android.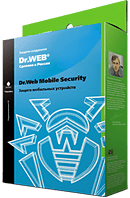 Your Android needs protection.
Use Dr.Web
The first Russian anti-virus for Android
Over 140 million downloads—just from Google Play
Available free of charge for users of Dr.Web home products