The page may not load correctly.
Doctor Web's August 2022 review of virus activity on mobile devices
September 15, 2022
In August, the activity of trojans designed to display intrusive ads noticeably increased. They were detected on protected devices 3.8% more often than in the previous month. According to detection statistics collected by Dr.Web anti-virus products for Android, three of the five most widespread malicious apps in August were adware trojans—all from the Android.HiddenAds family. We also saw a surge in the activity of unwanted applications that display ads. They were detected on protected devices 10.57% more often than in July.
Specialized software platforms that allow applications to launch other apps without installing them remain a relevant threat. Malicious actors are often using them in conjunction with the malware they distribute.
The Android.Spy.4498 trojan, which steals information from other apps' notifications, continues to gradually lose ground against the most popular Android threats. Over the last month, its activity decreased by 29.05%, and it currently accounts for less than a third of all malware detections.
PRINCIPAL TRENDS IN AUGUST
A continued decline in Android.Spy.4498 trojan activity
An increase in the activity of malware and other dangerous software that displays intrusive ads
According to statistics collected by Dr.Web for Android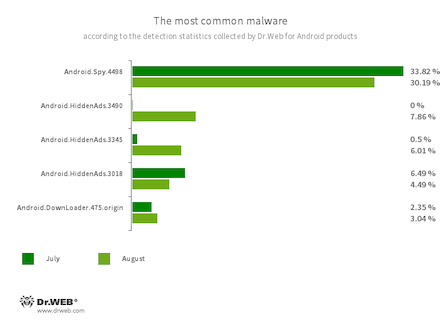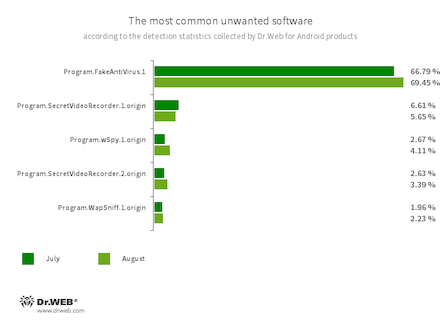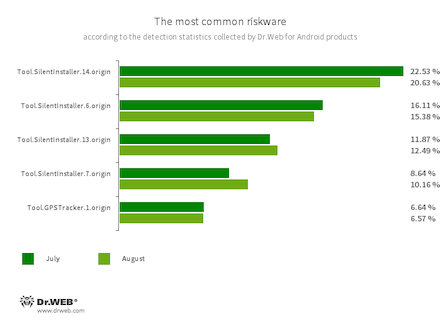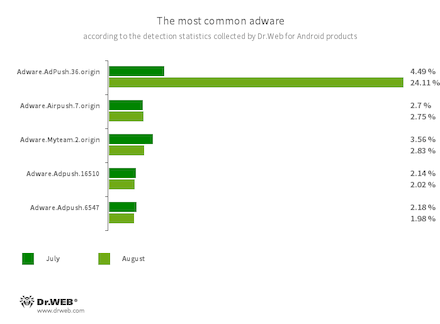 Program modules incorporated into Android applications. These are designed to display obnoxious ads on Android devices. Depending on the family and modification involved, they can display full-screen ads and block other apps' windows, show various notifications, create shortcuts, and load websites.
To protect your Android device from malware and unwanted programs, we recommend installing Dr.Web anti-virus products for Android.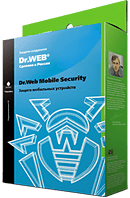 Your Android needs protection.
Use Dr.Web
The first Russian anti-virus for Android
Over 140 million downloads—just from Google Play
Available free of charge for users of Dr.Web home products