April 26, 2016
Russian anti-virus company Doctor Web has released the eleventh version of Dr.Web for Linux: the product incorporates a number of new features that enhance security and scanning speed, as well as simplify the work of administrators.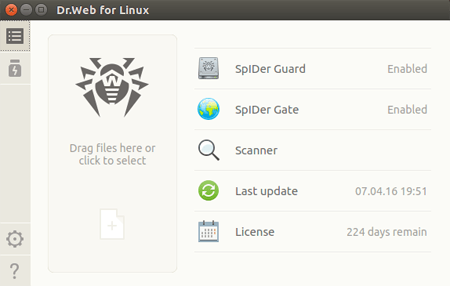 New features of Dr.Web Anti-virus 11.0 for Linux:
Remote system scanning using SSH protocol — this feature is useful in cases when it is impossible to install an anti-virus directly on the protected object.
Processes can now also be excluded from SpIDer Gate scanning.
Scanning of encrypted HTTPS traffic.
Rescanning of quarantined files.
Offline usability of the Quarantine via the anti-virus console interface.
Multiscanning for automatic acceleration of file archives scanning.
The Dr.Web LinkChecker extension for scanning web pages before they are loaded. If you are using Mozilla Firefox, this extension is automatically installed together with an anti-virus; the installation of extensions for Google Chrome is provided via its extensions catalogue.
Users of Dr.Web Anti-virus for Linux must use the updated distribution to install the program.
Tell us what you think
To ask Doctor Web's site administration about a news item, enter @admin at the beginning of your comment. If your question is for the author of one of the comments, put @ before their names.
Other comments