A link to a bogus web-site supposedly hosting a popular video-clip is being spread over ICQ. A zip archive available for downloading contains a text file and an executable file.
The executable file is detected by Dr.Web as Trojan.Packed.19642.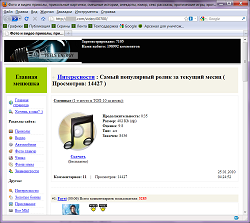 Tell us what you think
To ask Doctor Web's site administration about a news item, enter @admin at the beginning of your comment. If your question is for the author of one of the comments, put @ before their names.
Other comments