May 23, 2013
Russian anti-virus company Doctor Web is warning users about new malicious modules found in the malware that is used to create and maintain the Rmnet bot network. One of them allows attackers to disable the anti-virus software installed on the infected computers. Doctor Web's analysts also managed to hijack a Rmnet subnetwork whose bots contain these harmful components.
Doctor Web already warned users about the wide distribution of Win32.Rmnet.12 andWin32.Rmnet.16 programs that could connect infected machines to a botnet. Recall that Win32.Rmnet programs are multi-component file infectors capable of self-replication. The virus consists of several modules and can embed content into loaded web pages, redirect a browser to a site specified by criminals, and send information entered into web forms by a user to remote hosts. Win32.Rmnet viruses also steal passwords stored by popular FTP clients such as Ghisler, WS FTP, CuteFTP, FlashFXP, FileZilla, and Bullet Proof FTP.
Doctor Web used a DNS sinkhole to hijack another Win32.Rmnet subnet. It was discovered that two new malware modules, both dubbed Trojan.Rmnet.19, were spread between nodes connected to the subnet. One of them can detect whether a virtual machine is running on the infected machine, while the other one is far more peculiar. The module emulates user input (namely, clicking on corresponding icons) to disable Microsoft Security Essential, Norton Antivirus, Eset NOD32, Avast, Bitdefender, and AVG.
If Dr.Web anti-virus software is used on your computer, your system is in no danger because one has to enter a CAPTCHA code to unload Dr.Web components, and Trojan.Rmnet.19 can't do that.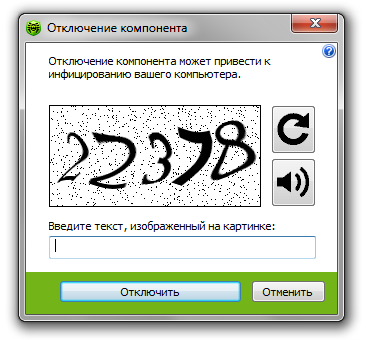 A total of seven malicious modules are downloaded by the virus from a C&C server to machines on the subnet:
New module that disables anti-virus software
Cookie-stealing module
Local FTP server
Web-injection module
FTP password-stealing module
New module that detects virtual machines
Module that facilitates remote access to the infected system.
Rmnet file infectors also incorporate the following basic components:
Module loader;
Backdoor;
Anti-virus software removal module.
As of May 22, 2013, over 18,000 bots had contacted the server controlled by Doctor Web's anti-virus laboratory. The gathered statistics indicate that criminals chose Great Britain and Ireland as targets for their attacks: 15,253 infection incidents (84.5%) occurred there, while France ranks second with 1,434 incidents (7.9% of the total). Doctor Web's analysts are closely monitoring the situation.
Tell us what you think
To ask Doctor Web's site administration about a news item, enter @admin at the beginning of your comment. If your question is for the author of one of the comments, put @ before their names.
Other comments