November 20, 2012
Russian anti-virus company Doctor Web has reported that downloads of its mobile anti-virus, Dr.Web for Android (both full and Light versions), have exceeded 10 million. Users in Russia, Japan, USA, and other countries choose Dr.Web for its reliability and high-quality protection. In addition, Dr.Web for Android Light is regularly ranked among the top Google Play applications in Russia.
Dr.Web for Android provides resident anti-virus protection and neutralizes malware—it scans all files in real time as they are saved to the device. With Dr.Web you can perform an express or full scan of the entire file system and individual files and folders, and protect SD cards from infection by malignant autorun files. Detected threats can be removed immediately or placed in the quarantine. Dr.Web for Android incorporates Origins Tracing ™ for Android, a unique technology for detecting malicious programs, which enables it to identify new viruses based on information about known threats.
Dr.Web Anti-virus is equipped with anti-theft to help a user find a lost or stolen device or remotely delete personal information, if necessary. With anti-theft, you can lock your phone, get its GPS coordinates as a link on Google Maps, and remotely wipe data from your phone's memory or memory card.
In addition, the Dr.Web anti-virus will protect those using the default Android browser from visiting unwanted Internet resources. With the Cloud Checker filter, you can block access to an entire list of non-recommended or potentially dangerous sites, or select specific categories.
It is very important that, while protecting your mobile device, Dr.Web does not affect the performance of the operating system nor does it reduce battery life. Access to Dr.Web for Android is quick and easy, thanks to user-friendly desktop widgets.
You can download Dr.Web for Android Light (as well as the full version of the anti-virus) from Google Play, acquire it when you purchase Dr.Web Mobile Security Suite on Doctor Web's site (www.drweb.com), or purchase Dr.Web Anti-virus or Dr.Web Security Space for your PC and get Dr.Web for Android free of charge.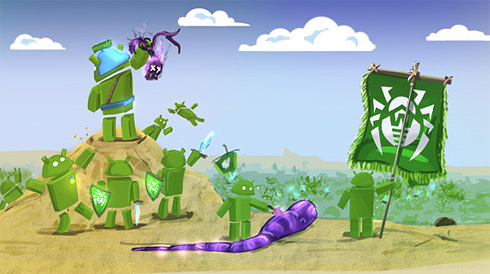 Tell us what you think
To ask Doctor Web's site administration about a news item, enter @admin at the beginning of your comment. If your question is for the author of one of the comments, put @ before their names.
Other comments